Sanako Professional MFL Headsets
SLH 07 Premium Headset
SLH 20 Standard Headset
Rugged & reliable for daily classroom use
Professional audio quality
3.5mm PC cable mini-jack connection
3.5mm TRRS connection for tablets and iPads
Replacement parts available to extend headset life
single click replacement cables
Noise cancelling microphone
Uni directional mic for detecting sound source
Sanako Professional MFL Headsets
For educational institutions who want long lasting headsets and professional audio quality
Sanako Connect SLH-20 & SLH-07 Professional Headsets are rugged and reliable for all devices and uses offering both live synchronous and asynchronous teaching with professional audio quality.
The only headsets you will ever need! When speaking and listening really matters, choose a Sanako headset for peace of mind! For PCs, laptops, Chromebooks, iPads and tablets. For high quality audio for modern foreign languages, music and general recording, the premium Sanako SLH-07 or the standard Sanako SLH-20 is the answer. These durable and professional headsets are specifically designed to deliver the clearest sound quality in any environment.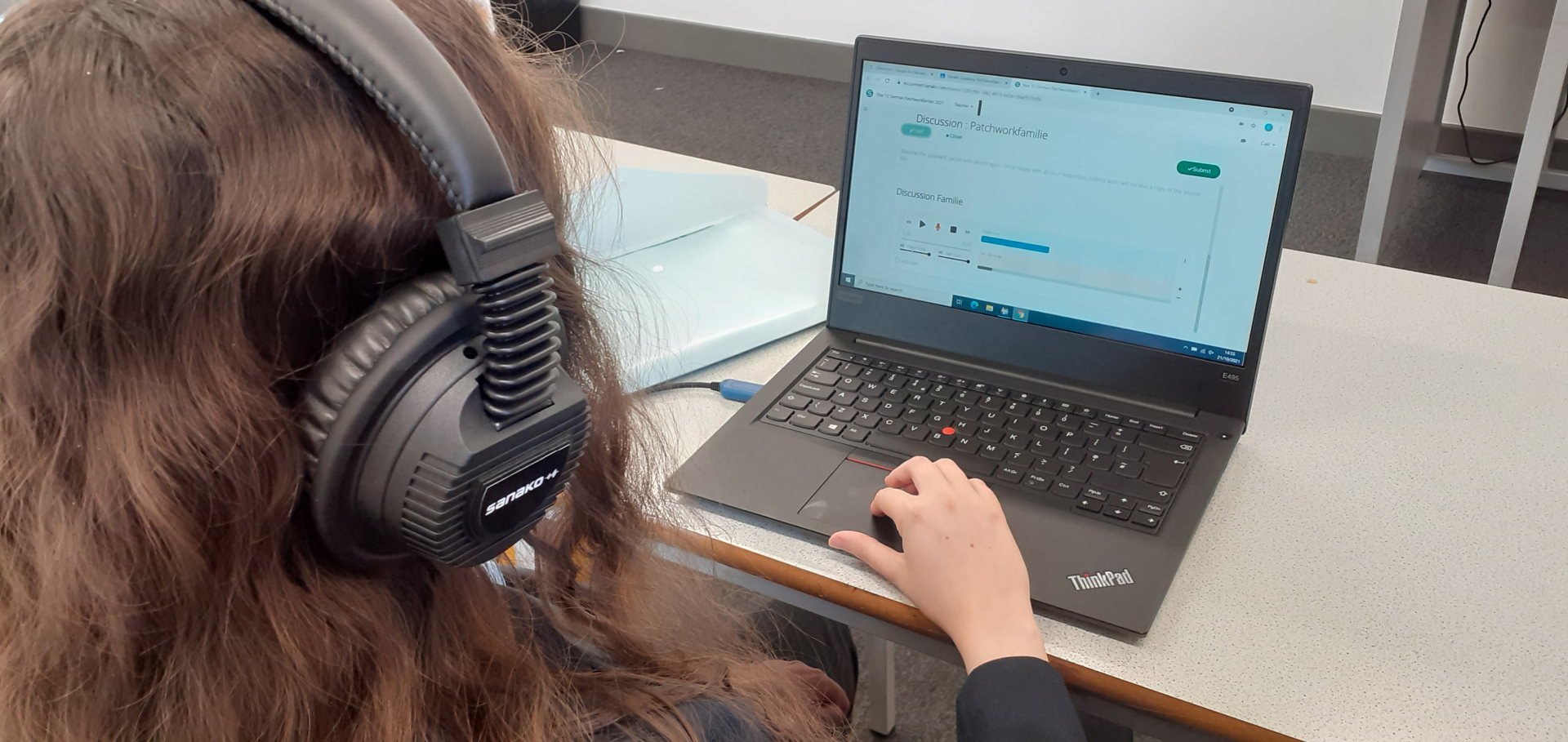 The noise cancelling microphone provides the best quality sound for fully comprehensible voice recordings. It is suitable for a number of working environments, including language studies, broadcasting, audio and video editing activities. Both headsets complete with USB side tone facility to enhance speaking and reduce classroom background noise. The high quality audio and recording makes it ideal for oral examinations and general language learning. Its robust construction is ensures it is suitable for the day to day rigours of everyday school life.
Both the Sanako SLH-07 and the Sanako SLH-20 are available with various types of termination for any PC, laptop or tablet:
USB connection
RJ11 modular connection
3.5mm PC cable mini-jack connection
3.5mm TRRS connection for tablets and iPads
Replacement Parts cables, ear cushions and microphone covers are readily available ensuring the headset will last for many years for everyday use.
Watch the video to discover more about Sanako Professional Headsets