Sanako, constantly evolving. Constantly supporting our customers
As the global market leader in advanced languages technology, it is only right that we should continue to evolve our systems and share these benefits with our customers.
Below are only some of the new features we have released entirely FREE OF CHARGE to our Sanako Connect customers in the UK.
Automatic AI pronunciation testing and evaluation with auto collection and instant feedback to students
Floating special characters keyboard for text based and written exercises. This clever device is simple yet very effective in written work and submissions.
A full set of interactive exercises based around the new GCSE & WJEC. Currently available in French, Spanish, German and Welsh. We will be releasing primary exercises in the very near future.
Whole class automatic oral assessment feature. Save time and money by conducting all of your oral assessments simultaneously rather than individually
Automated Pronunciation Testing via Voice Recognition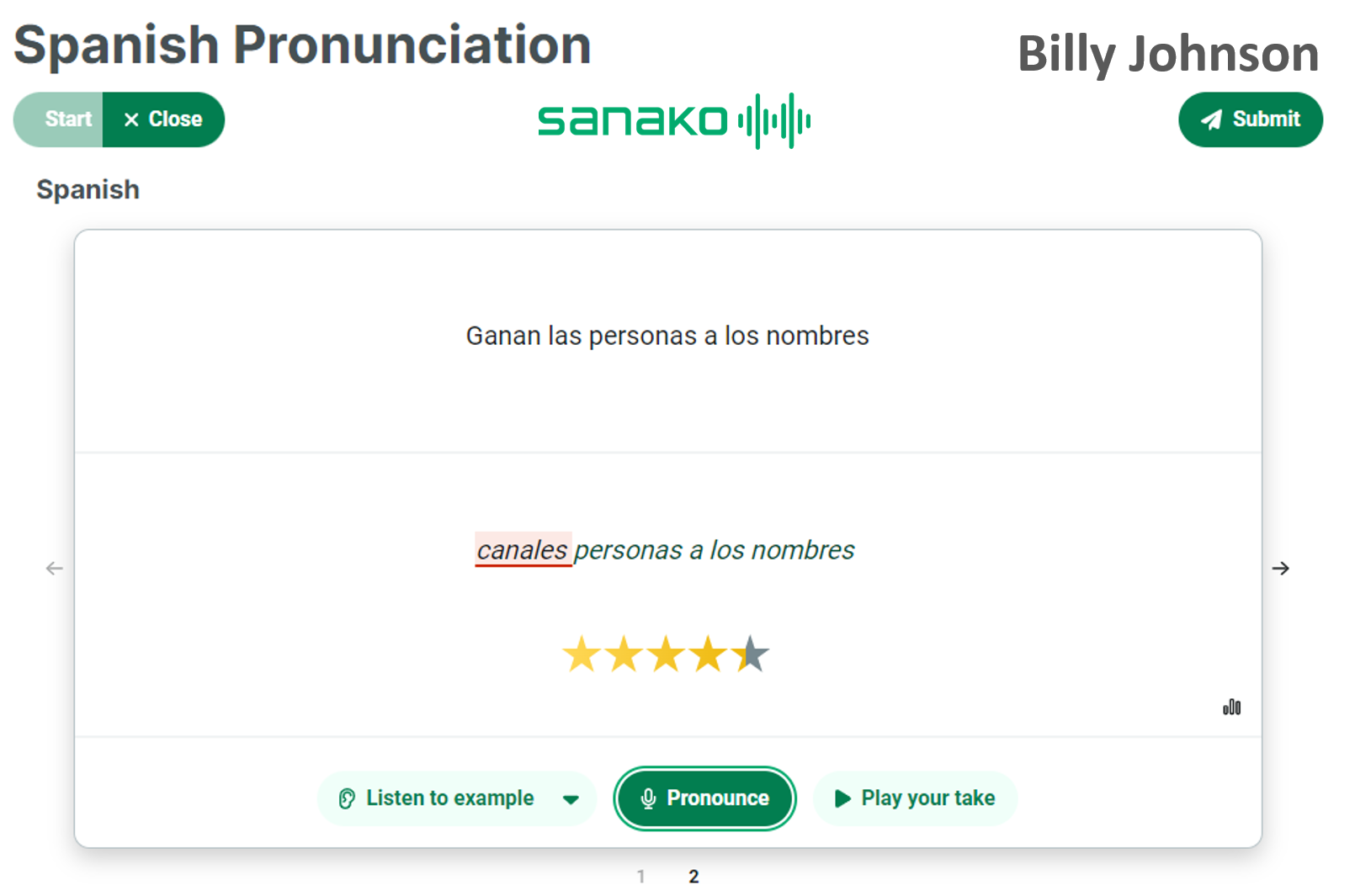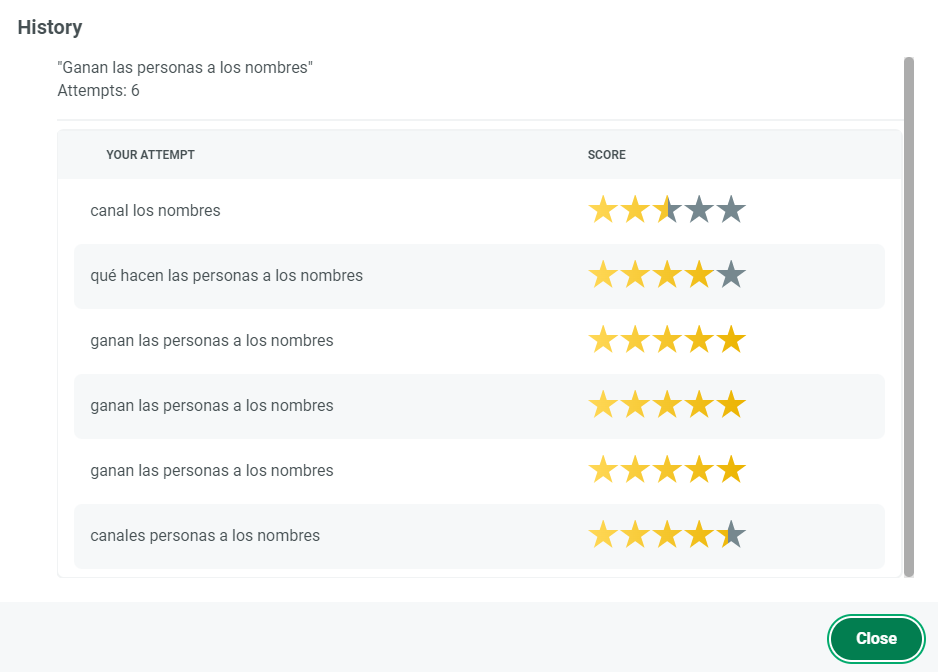 Copy & paste, or free type, text from any source to create an engaging exercise for your whole class simultaneously. Choose one of the 16 authentic voice packs available & share with your students, either in class or at home. Students listen, speak & repeat receiving instant feedback.
Students can track their own progress which becomes gamification to them as they constantly want to beat their previous score. Once the student has completed a single or multiple phrases they can simply submit their work, progress and recordings back to the teacher, who can assess the results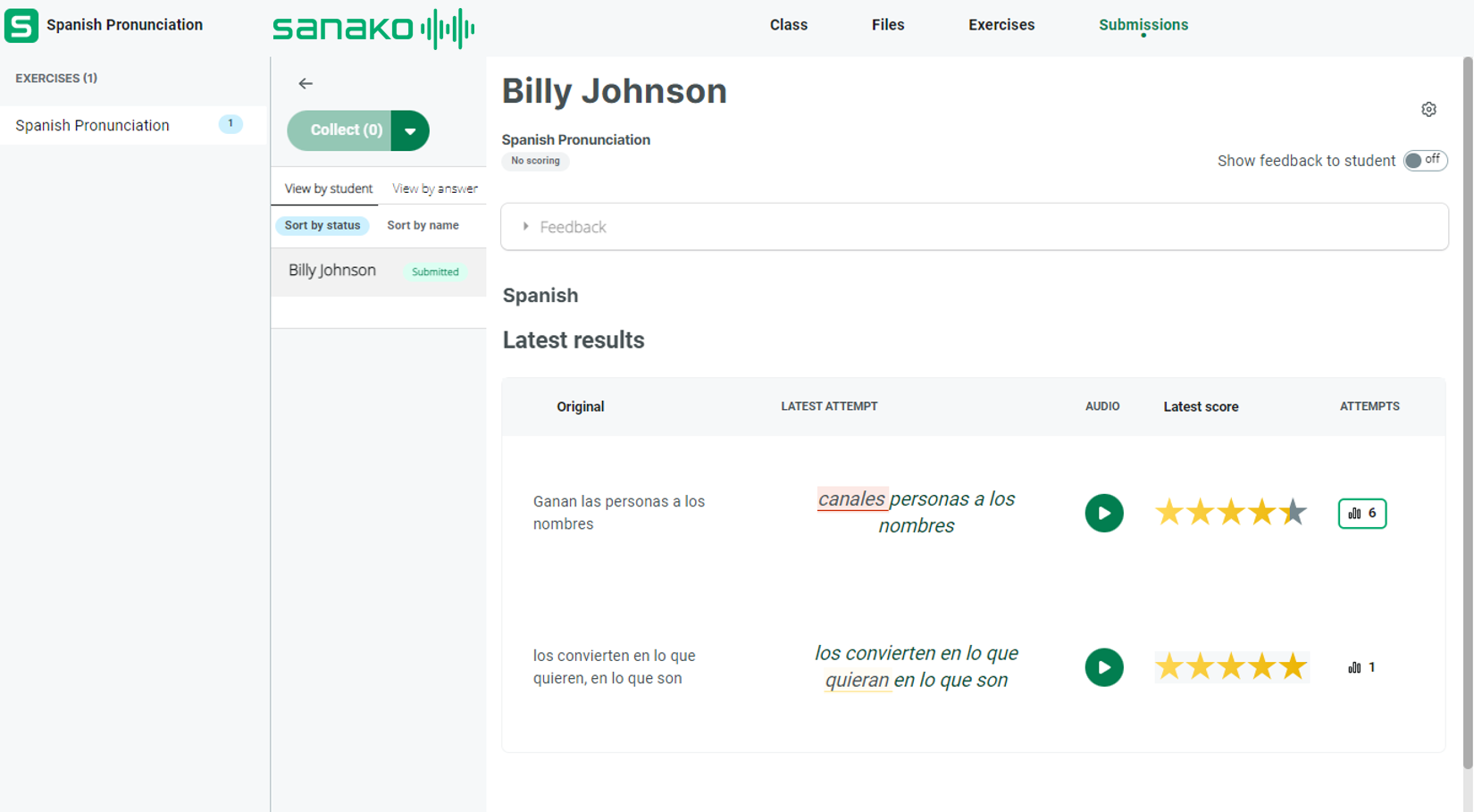 The teacher receives the results & performance by whole class or individual student as required
Floating Special Characters Keyboard
To help with the use of special characters within a selected language.
The teacher or student has access to this floating keyboard to aid their written work or practice their grammar.
The keyboard can be switched on & of as required by the user
A Series of Exercises & Content Written Around the New GCSE
These readily available exercises in French, Spanish and German will have already appeared, completely free of charge, in your Sanako Connect templates folder.
They can be copied, edited and shared with other teachers within your institution to keep them flexible & relevant to todays teaching world.
We are currently working on a Welsh series and investigating Gaelic & conference interpreting & translation exercises.
Further features such as Flipcharts, exam mode and oral assessments selfie are also available. Please contact us to find out more.