Sanako AI Pronunciation Testing for MFL Primary, GCSE & A Level
Ever wanted students to be able to perfect their pronunciation? Add automatic assessment and instant feedback? Watch this video to see it being used by GCSE & A Level students to learn more.
We all know there are pro's & con's to using artificial intelligence in education. However, the Sanako Pronounce module included with our popular Sanako Connect systems is a definite PRO!
It can be used on any device, with students at any level and of course in any location, either in class or set as homework. The teacher can set exercises online by simply typing or copy & paste text from any source, such as a document or news website to keep it relevant.
With a choice of 15 voice packs included, Sanako pronounce with then play back that text in an authentic voice and prompt the student to listen and repeat the phrase. Instant accuracy feedback is delivered to the student who aim to achieve 5 stars for accuracy. Incorrectly pronounced words are highlighted in a colour corresponding to the level of accuracy.
Watch the short video to see Pronounce in action with students.
Instant Student Feedback & Progress Chart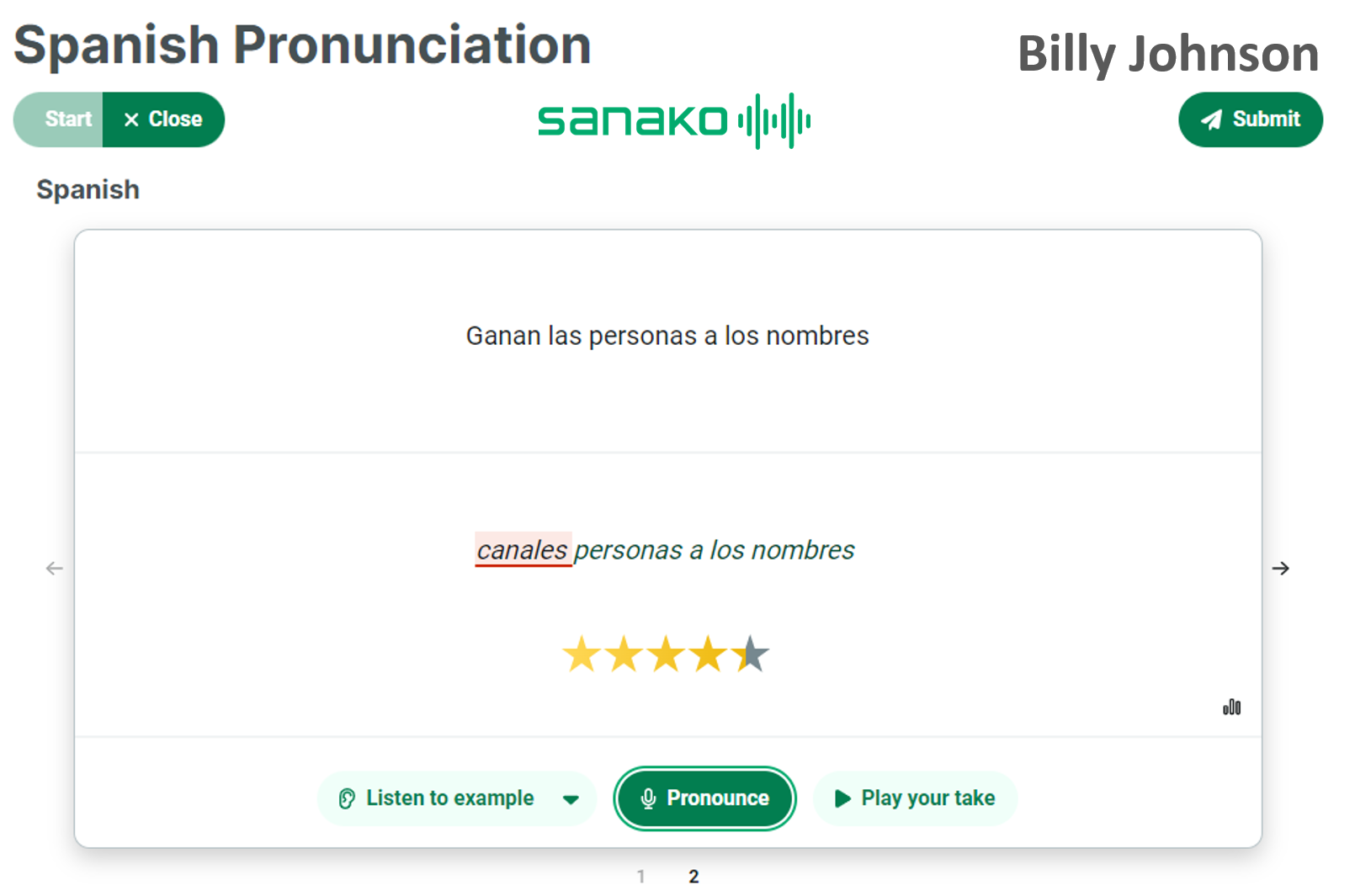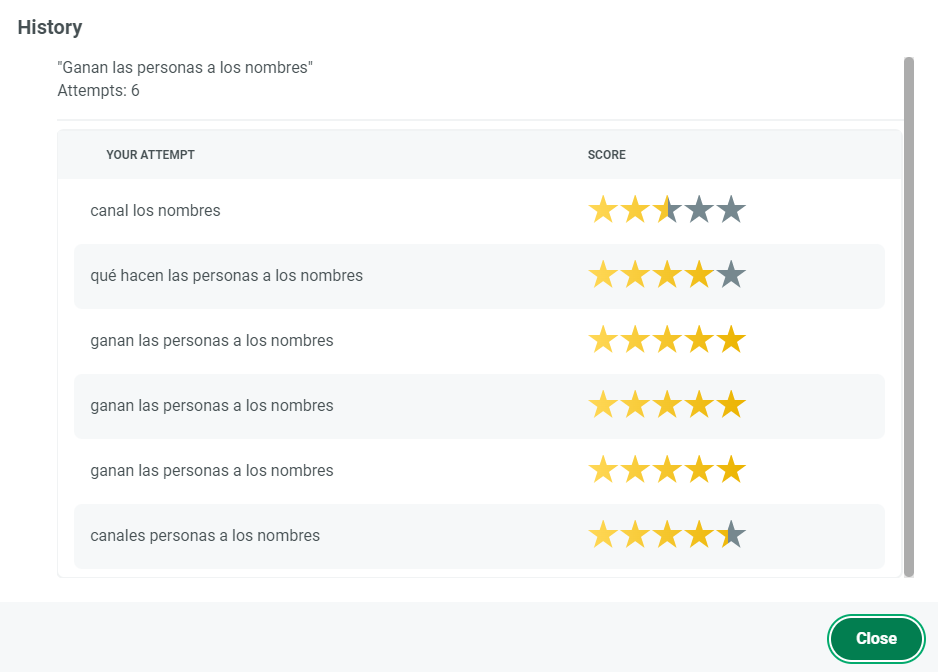 And What About Teacher Feedback & Automated Assessment?
The teacher can see and individual student progress and save for evidence of progression.
And of course collect back all students recordings and performance simultaneously for later review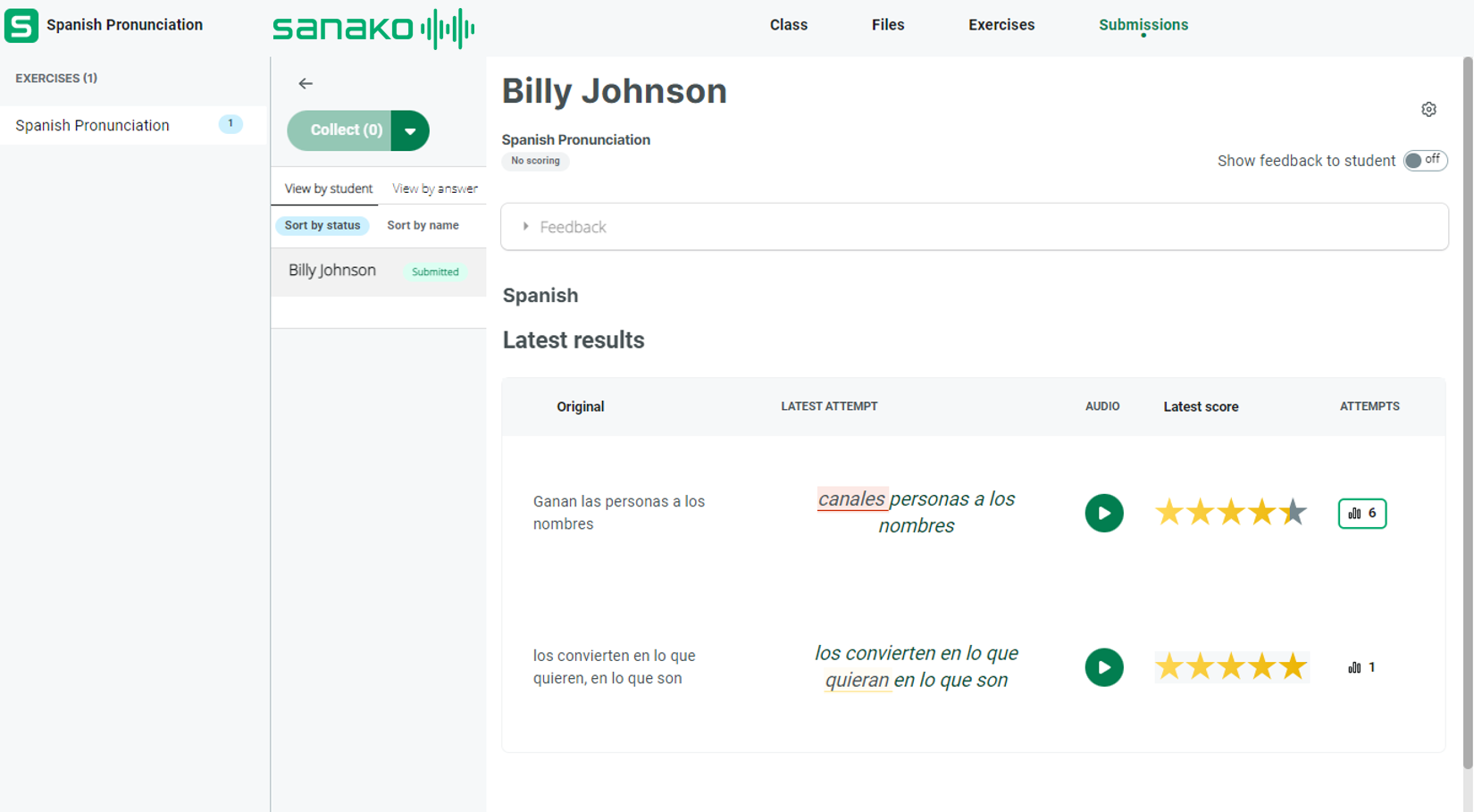 For more information on this exciting MFL system please contact us