New Sanako Pronounce Tool
I'm delighted to let you know that Sanako has now integrated its previously separate Pronounce tool into Sanako Connect, so you can select it as one of the task options, as below.
This will go live in January 2023 and will be completely FREE to all Sanako Connect subscribers, so keep checking your accounts for this exciting new feature in Sanako Connect.
What can Sanako Pronounce do?
Well you can type in a word, phrase or sentence, or even a paragraph (although it will split this up into individual sentences). The student can listen to an example of correct pronunciation at a variety of speeds, including slowed down to 1.25x the normal speed and either a male or female voice. They then record their own version, and they will be given feedback on the accuracy of their pronunciation in the form of zero to five stars. Here's one I did earlier, and thankfully, my pronunciation came out as accurate. That's a relief, as I've been teaching French for 27 years!
We know that all the research says, from John Hattie to the Education Endowment Foundation to the Rosenshine Principles of Instruction that receiving accurate, timely feedback is one of the best ways for students to make progress. John Hattie, in his book 'Feedback in Schools' gives some rules about effective feedback from Shute (2008):
There are many strategies to maximize the power of feedback: Shute (2008) provides nine guidelines to maximise the effectiveness of feedback:
focus feedback on the task not the learner,
provide elaborated feedback,
present elaborated feedback in manageable units,
be specific and clear with feedback messages,
keep feedback as simple as possible but no simpler,
reduce uncertainty between performance and goals,
give unbiased, objective feedback, written or via computer,
promote a learning goal orientation via feedback,
provide feedback after learners have attempted a solution.
The Sanako Pronounce tool fulfils every one of these! No doubt you can already think of lots of uses for this. Here are a few ways that I think would be helpful, and I've created these in the new set of ready-made French, German and Spanish resources, suitable for the English curriculum for KS3 and KS4.
Phonics training and practice
In order for students to be able to pronounce language successfully, they should have been taught the 'phonics' rules of the language (not to be confused with 'phonetics').
Phonics: "there is no other way"
Professor Kathy Rastle, based at Royal Holloway and New Bedford College presented at ResearchED on 'Phonics: there is no other way'. She undertook a really fascinating experiment about instruction in phonics. Over 10 days, 48 adults learned to read novel words printed in two artificial writing systems. One group learned spelling-to-sound and spelling-to-meaning regularities solely through experience with the novel words, whereas the other group received a brief session of explicit instruction on these regularities before training commenced which only took up 3% of total teaching time. Results showed that virtually all participants who received instruction performed at ceiling on tests that probed generalisation of underlying regularities. In contrast, despite up to 18 hours of training on the novel words, less than 25% of discovery learners performed on par with those who received instruction.
When and how should I teach phonics?
If you teach pupils the rules of pronunciation near the beginning of their language learning journey, and if you only spent around 3% of your total teaching time on it (if we think of the 5 year language learning course from Y7 to Y11 with 2 hours a week at KS3 and 3 hours a week at KS4 we have 468 hours).
We only need to spend around 10 hours in year 1 (30 sessions of 15 minutes each followed by short 5-10 minute slots to review), and then recycle and practice them regularly particularly in Y8 and Y9, then it is an investment worth making.
Phonics activities in Sanako Connect
I have created some phonics activities focused on micro-listening activities listening for a particular sound or 'phoneme', listening to and then practising a tongue twister with lots of examples of the focus phoneme in, and then pupils hear a series of new words (that they probably have not heard before) with the focus phoneme in and must transcribe them, a skill which they need to develop for the new 2026 MFL GCSE's dictation component, and which is also a very useful language learning skill to develop in its own right.
Micro-listening activities

Students then fill in the gaps of key 'graphemes' (the written representation of the sound).
Students then listen to a song or a rhyme and do a tally of the number of times they hear the focus phoneme.
This is automatically marked for you when students submit their answers.
Speaking practice
Students then listen to and practise saying a tongue twister. They can feedback on their pronunciation and can record it as many times as they like. The teacher will be able to listen to their recordings in their submission and provide some feedback, either written or verbal, afterwards.
You can also provide some written feedback in the text box: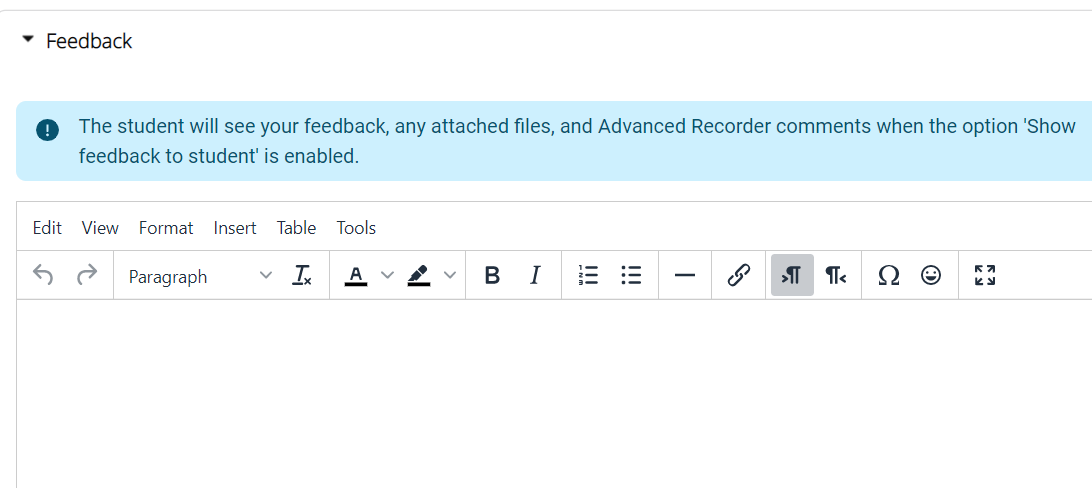 You can also record some audio feedback by clicking on the red microphone button:
Transcription
Finally, students hear a series of new words with the focus phoneme in, and which also include previously taught phonemes, and transcribe the words in the box below.
It would be great to have some feedback on these phonics activities and the Pronounce tool, as they have been specifically requested by teachers who are currently using Connect. I look forward to hearing from you!
Wendy Adeniji
References
Hattie, J. Feedback in Schools, 2011
https://visible-learning.org/2013/10/john-hattie-article-about-feedback-in-schools/
Shute, 2008
https://www.ets.org/Media/Research/pdf/RR-07-11.pdf
Find out about Professor Kathy Rastle's work on phonics here: